Differences between WeTek Play and WeTek OpenELEC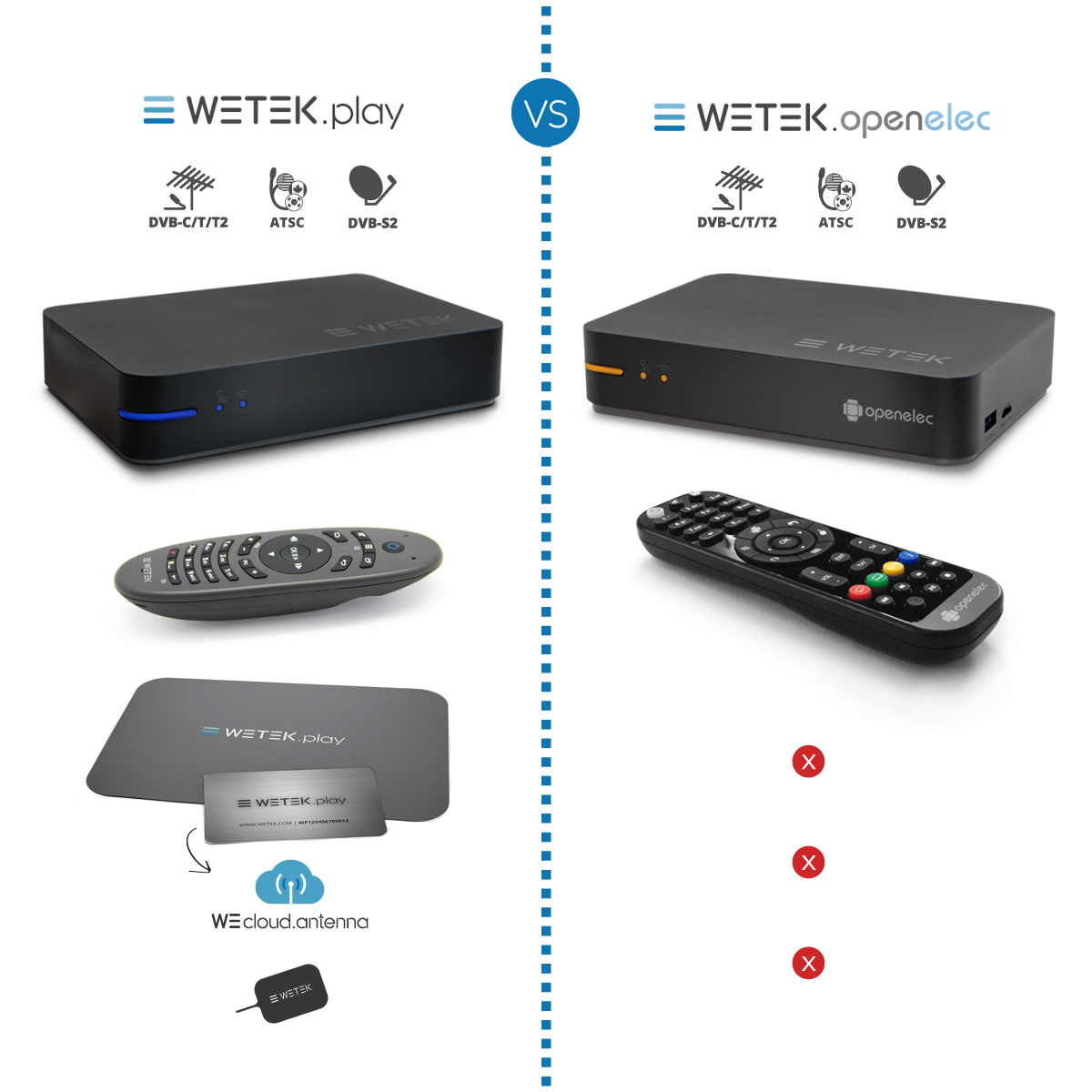 Hello everyone,
The WeTek.OpenELEC is a Limited Edition for OpenELEC users.
You can install the WeTek OS, but it does not include any WeTek.Play services and was not conceived in such a way as to support them.
However you are entitled to the same technical support on the wetekforums and/or over email with WeTek Support as any other WeTek.Play user.
We are sorry if there was any kind of misunderstanding about this.
WeTek.OpenELEC does not have the membership card to use on WeCloud Antenna, but you can still use the other apps from our WeTekOS
If your concern is to use the URL's for IPTV, you can still use Kodi on Android or on OpenELEC
The remote included on WeTek.OpenELEC was made exclusively to use on OpenELEC
You can use the OpenELEC RCU on Android, but you'll be limited because WeTek.Play has a different RCU.
Important info for WeTek.OpenELEC Box users:
If You want to upgrade OpenELEC Box to OpenELEC 6.0 BETA (a clean install is suggested, as with any major OpenELEC update), please make clean install using microSD and NAND install .zip file which you can get from this URL
http://releases.openelec.tv/
1. Download
http://releases.openelec.tv/OpenELEC-WeTek_Play.arm-6.0.3.zip
2. Unpack it and copy 4 files to microSD
3. Turn off WeTek OpenELEC Box, insert microSD card in device
4. Press UPDATE button located on bottom of device, while keep it pressed insert power source in WeTek OpenELEC Box and keep UPDATE button pressed for 7 seconds
5. After 7 seconds release UPDATE button and upgrade proces should begin.