Home
›
Android (Core)
›
Feature requests and Suggestions
[Request] Kodi Estuary Skin by default please?
SkOrPn
Posts: 130
WeTek Community Member
Confluence, imo has probably been one of the worst Skin designs I have ever seen on a product meant for the TV, and Confluence is one of the reasons I never did get into Kodi (among others), but now Kodi is introducing "Estuary" which from the looks of it is more how a 10 foot TV watching interface should be.
Any chance we could get this new UI "Estuary" as default out of the box for Wetek products now, rather than later, please? Thank you for the consideration.
http://www.cnx-software.com/2016/03/09/meet-estuary-and-estouchy-the-new-default-skins-for-kodi-17-and-beyond/
Meet Estuary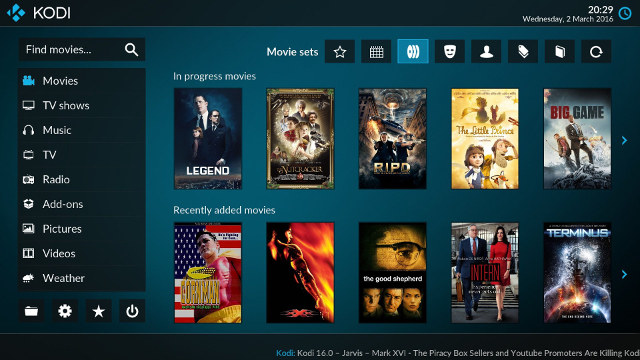 Help Center
Howdy, Stranger!
It looks like you're new here. If you want to get involved, click one of these buttons!
Categories
9

General

1.5K

WeTek Play 2

411

WeTek Hub

895

WeTek Core

1.8K

WeTek Play

843

Q&A, Help & Troubleshooting

1.4K

International corner