Home
›
Android (WP2)
›
WeTek Builds/ROMs/Updates
[ROM] [WeOS 1.3 BASED] Android TV v1.1
ricardopvz
Posts: 467
Developers
WARNING!!!
This is a Custom ROM,
it is not officially supported by WeTek nor Google.
If something bad happens, nor me nor WeTek is responsible and you will probably loose your warranty!
That being said, I've been running this without any problems and this box is very easy to unbrick.
---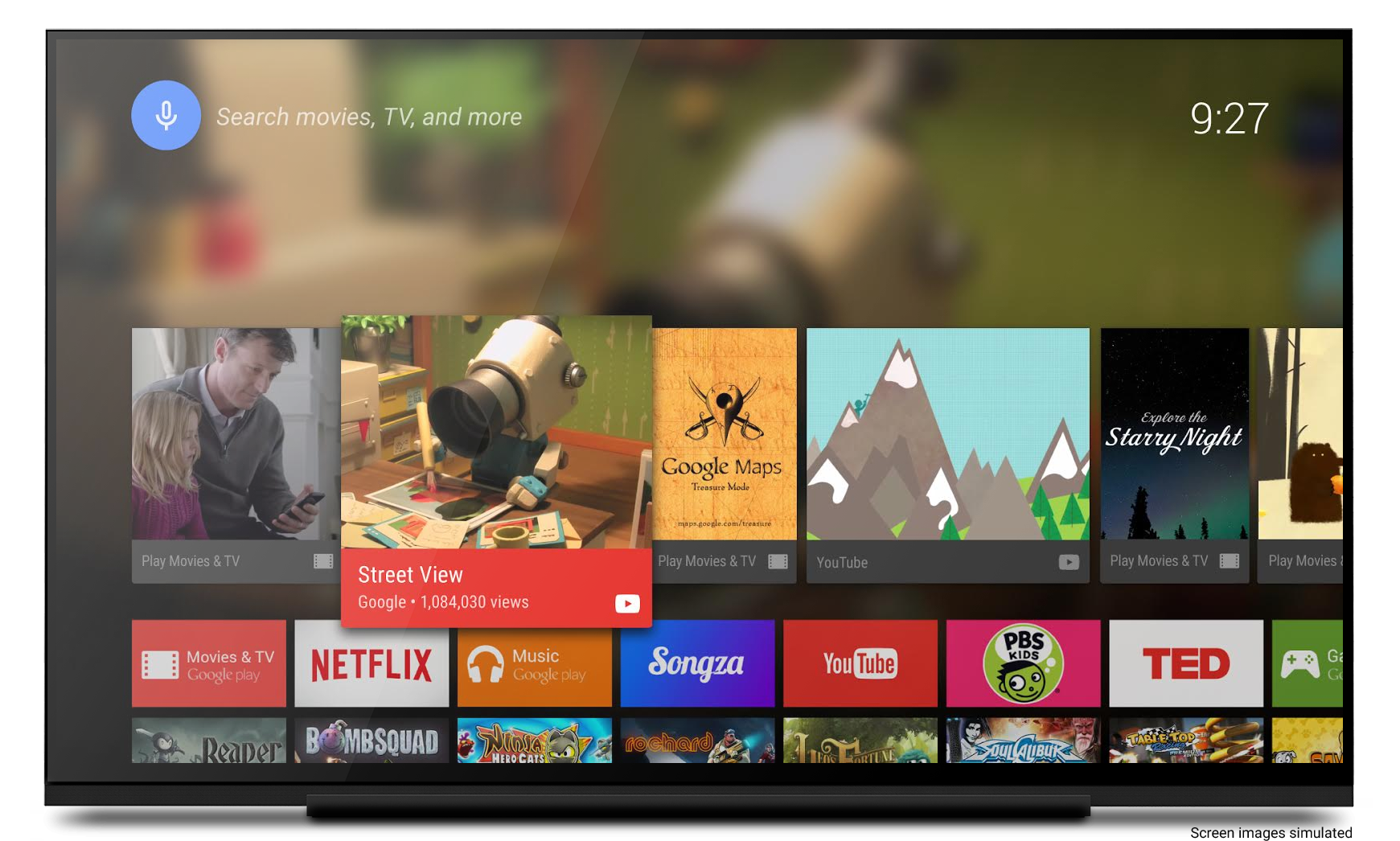 Android TV for WeTek Play 2
Features:
HD Audio passthrough is working for Android apps like Netflix, Plex and others (see the audio passthrough note below)
5.1 audio in Netflix
Can run TvHeadend (read more on that in the note below)
Custom Live Channels app (aka TV)

Ability to choose source independently
Supports internal tuner (ATSC not tested)
You can sort, change numbering, create bouquets, apply category, etc
Channel logos with channel name (read more below)
Recents key opens the app (AndroidTV doesn't support recent apps)

Timeshift backported from Android Marshmallow (uses the same location as WeTv)
DVR backported from Android Nougat (Google still has to finish implementing it in Live Channels)
SPMC included in favor of WePlayer
WeTv web interface is on port 8181 to not interfere with SPMC Android TV integration (check more about that here)
WeTek Core Remote works out of the box, including the mic
Sideload Launcher included
Power button on the bottom of the launcher
Can start apps on boot
Supports USB microphones
Not working:
Google Cast (and probably never will)
Audio Passthrough
(this only applies to normal android apps, not Kodi which already has HD Audio passthrough even in stock ROM):
In HDMI mode, it works with AC3, DTS, EAC3 (untested), DTS-HD gets downgraded to DTS because I don't have a compatible receiver to test. More DTS type formats may be supported but will be downgraded to DTS because Android doesn't support them.
Is SPDIF mode, it works with AC3, DTS, EAC3 (gets downgraded to AC3), DTS-HD (gets downgraded to DTS). More DTS type formats may be supported but will be downgraded to DTS because Android doesn't support them.
Channel Logos
Channel logos go on
/sdcard/ChannelsData/Logos
and the take the form
<channel name>.png
. If the channel name contains a "/", you can use a "_" in the file name.
The file name is case-sensitive!
TvHeadend
TvHeadend is supported since v1.1
To install it, flash this zip file
https://mega.nz/#!Z94BXSrb!IhERbSpYgE3D8aORe-gulYnAdi2aNDpSsaopCrQ-1_g
in the recovery.
Note that WeTv and "WeTek TV" source in TV app WILL STOP WORKING !!
You will need to use the "TvHeadend for Live Channels" app (available on the play store, but is in beta, so expect bugs) or use Kodi as a frontend.
TvHeadend runs on boot on the default port (9981)
It is also automatically restarted in the event that it crashes
USB tuners are not yet supported
Screenshots:Changelog:
v1.0
- Initial release

v1.1
- When a new update is available, it will show in the recommended section (you still need to update manually)
- Added power button to the launcher
- Added start apps on boot. Go to Settings > ROM Settings
- Added an option to create a bouquet with channels of the same network id
- Added TvHeadend (read the TvHeadend notes above)
- Replaced Play Music with the AndroidTV version
- WePlayer replaced with SPMC on new installations (with factory reset)
- Fixed Netflix not working for some
- Fixed TV app guide sometimes defaulting to "All channels" bouquet
- Fixed DD+ audio on Android apps making playback stop (eg Plex) or audio stop (eg Netflix)
- Fixed DD and DTS audio crackling
- Fixed device not daydreaming
- Core's remote MIC button now does in-app search in supported apps (eg Netflix)

Download:
https://mega.nz/#F!5hIDxKqD!ydJgA5GoNg128SK8NLwg2A
Download the zip, put in an sdcard, go to recovery and flash it.
Dual boot will still work
First boot will take some time, do not worry
If you come from the stock ROM, make a factory reset in the recovery before flashing or you may have problems
Recommended: Android TV Remote app (
Android
,
iOS
)
Donations:
Paypal
Thanks to:
@wrxtasy
for extensive testing, features suggestions and teasing this ROM on the Kodi forums
@ChristianTroy
for helping me the the audio input department (usb mic and remote app mic) and providing the binaries
@the_ripper
For compiling the proprietary tuner drivers and for helping me troubleshooting kernel issues
Help Center
Howdy, Stranger!
It looks like you're new here. If you want to get involved, click one of these buttons!
Categories
9

General

60

WeTek Air

1.7K

WeTek Play 2

462

WeTek Hub

929

WeTek Core

1.8K

WeTek Play

897

Q&A, Help & Troubleshooting

1.5K

International corner