ricardopvz
WARNING!!!
This is a Custom ROM,
it is not officially supported by WeTek nor Google.
If something bad happens, nor me nor WeTek is responsible and you will probably loose your warranty!
That being said, I've been running this without any problems and this box is very easy to unbrick.
---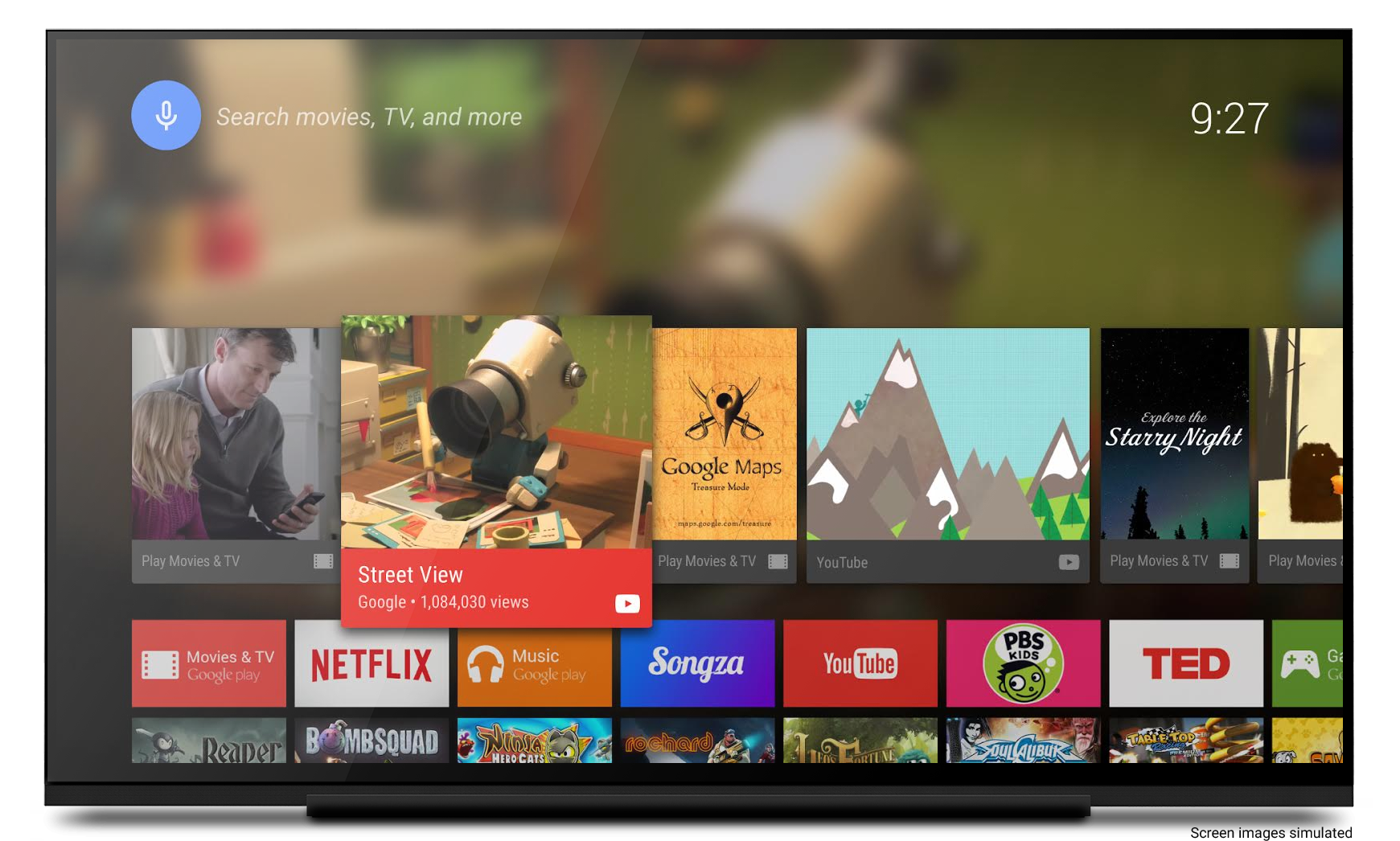 Android TV for WeTek Play 2
Features:
Netflix available in the Play Store
Includes TvHeadend (WeTV is not supported)
Added back the telnet server
Added back the FTP server
Added back the HDMI-CEC language option to HDMI-CEC settings and disabled it by default
No more automatically switching to Korean
HD audio passthrough works correctly in apps like Netflix, Plex etc
DTS-HD is automatically downgraded to DTS if your AVR doesn't support it (except in Kodi)
Dolby Digital Plus is automatically downgraded to Dolby Digital if your AVR doesn't support it (except in Kodi)
This way, people can still enjoy Netflix in 5.1 without a supported AVR
Netflix 5.1 audio works through S/PDIF
Improved video playback (websites videos work)
Fixed HEVC playback
Improved Audio/Video sync
Improved refresh rate switching in Kodi
Don't do HDMI renegotiation everytime we switch channels on "Live Channels" or skip a video in SPMC wth Amcodec
Correct permissions for usb serial devices
Supports USB microphones
Voice search works with usb mic's and the Android TV remote app (Android, iOS)
WeTek Core Remote works out of the box, including the mic
Xiaomi Mix Box remote works out of the box, including the power button (mic doesn't work yet)
Sideload Launcher included
Power button at the bottom of the launcher
Can start apps on boot (go to "ROM Settings" in Settings)
Use Android TV accessory screen instead of the normal Android bluetooth screen when pairing a bluetooth device
X-plore replaces the default file manager of WeOS (Ugly but very functional. Go to settings and use the dark theme for a better look)
Remove AmLogic Movie Player app
This release is now aligned with the Hub ROM.
Note
Not working:
Google Cast (and probably never will)
Screenshots:Changelog:
v2.2
- Updated tvheadend server
- Fixed tvheadend server not working with some iptv urls
- Fixed signal issues (no signal on some or all muxes)
- Improved video playback throughout the system
- Fixed video playback in some websites
- Improved AV sync throughout the system
- Fixed wrong video aspect ratio in 4:3 channels

v2.1
- Align with Hub ROM
- Updated to WeOS 3.1
- Fixed HEVC playback compared to WeOS 3.1
- Fixed HEVC skipping in Kodi when automatic refresh rate is enabled
- Improved refresh rate switching in apps like Kodi (it works better than ever)
- Added TvHeadend
- Fix /dev/ttyUSB permissions

Download:
https://mega.nz/#F!5hIDxKqD!ydJgA5GoNg128SK8NLwg2A
Download the zip, put in an sdcard, go to recovery and flash it.
Dual boot will still work
First boot will take some time, do not worry
If you come from the stock ROM (or a V1.x of this ROM), make a factory reset in the recovery before flashing or you may have problems
Recommended: Android TV Remote app (
Android
,
iOS
)
Donations:
Paypal
Thanks to:
@wrxtasy
for extensive testing and features suggestions